interview
Andrés Allamand, Secretary-General of the Ibero-American General Secretariat
Andrés Allamand, who is Chilean, is currently the Secretary-General of the Ibero-American General Secretariat (SEGIB in the Spanish acronym). He was previously Minister of Foreign Affairs and studied at the School of Law of the University of Chile, where he graduated with honours.
"Commitment to the ESG is not only an ethical way of doing business, but an opportunity to do bigger and better business"
He was a signatory to the "National Agreement for the Transition to Full Democracy", a key document in Chile's transition during the 1990s.
He was subsequently elected as a parliamentary deputy and then served two terms as a senator of the Republic. During his parliamentary career he was a member of the Education, Constitutional, Legislative & Justice, Work and Social Welfare committees, as well as handling International Relations issues and dealing with the country's regionalization processes.
He was a consultant with the Inter-American Development Bank (IDB) in Washington DC, focusing on democratic governability, strengthening of congresses and civil society empowerment.
In the academic field he was Dean of the Adolfo Ibáñez University's Governance School in Chile. In this capacity he worked on issues around leadership, organizational re-engineering, the link between the political and business spheres, and the distancing between the citizenry and public institutions.
He has also been Chile's Minister of Defence.
He is a published author, contributing to more than 10 books and several publications, among them "Politics matters. Democracy and Development in Latin America", published by the Inter-American Development Bank and the International Institute for Democracy and Electoral Participation.
In this edition of the journal Progreso he reviews the situation throughout Latin America from the three ESG perspectives, Environment, Social and Governance, pointing to the roles played by the private and public sector respectively in achieving inclusive and sustainable growth.
ESG, Environmental, Social and Governance, refer to the factors that make a company sustainable by virtue of its social, environmental, and good governance commitments. From your position as Secretary-General of the SEGIB, which do you consider the most critical sustainability challenges facing Ibero-America?
The challenge is to think of sustainability as a whole.
Latin America must focus on its recovery, considering the devastating consequences of the pandemic – added with the effects of the war in Ukraine – as seen from the broadest perspective. The recovery, naturally, entails pushing through with growth formulas that reinvigorate economic and productive activity but, additionally, it must go beyond that.  It is a matter of finding the ways that make robust, permanent, and equitable growth feasible for the region. It's a pending task, given that Latin America's track record of growth has been modest. Every so often the term "lost decades" gets talked about in the region, alluding to this economic growth rate, which has been so sluggish that it has not pulled the region out of poverty or mitigated inequality.
We have to move forward to formulas that can change this, and this means that they must be politically inclusive, that they generate a solid consensus among most of the major political forces; formulas that are socially viable. That is, they must put particular emphasis on the multiple vulnerabilities that exist, as well as being environmentally sustainable, if we are to make development compatible with looking after and preserving the environment.
In a scenario such as this, the role of the private sector and of corporations in general is vital. There is no doubt that those companies which pay attention to the environmental and social impacts of their activity make a positive difference. This is a very valuable trend that contrasts strongly with the obsolete vision of enterprises  ignoring its impacts. So it is that sustainability is no longer the task of a few, but the responsibility of all.
How can we progress so that more corporations are committed to ESG?
In society nowadays reputational worth, a "good name", is becoming increasingly important for companies. At the same time, it is already an observable fact that companies with the triple ESG commitment perform better on stock markets and enjoy more favourable financing terms than those without. Indeed, "green" investment funds channel their resources towards companies that are seen to take these criteria on board. In short, the idea is to clearly demonstrate that, for companies, Commitment to the ESG is not only an ethical way of doing business, but an opportunity to do bigger and better business.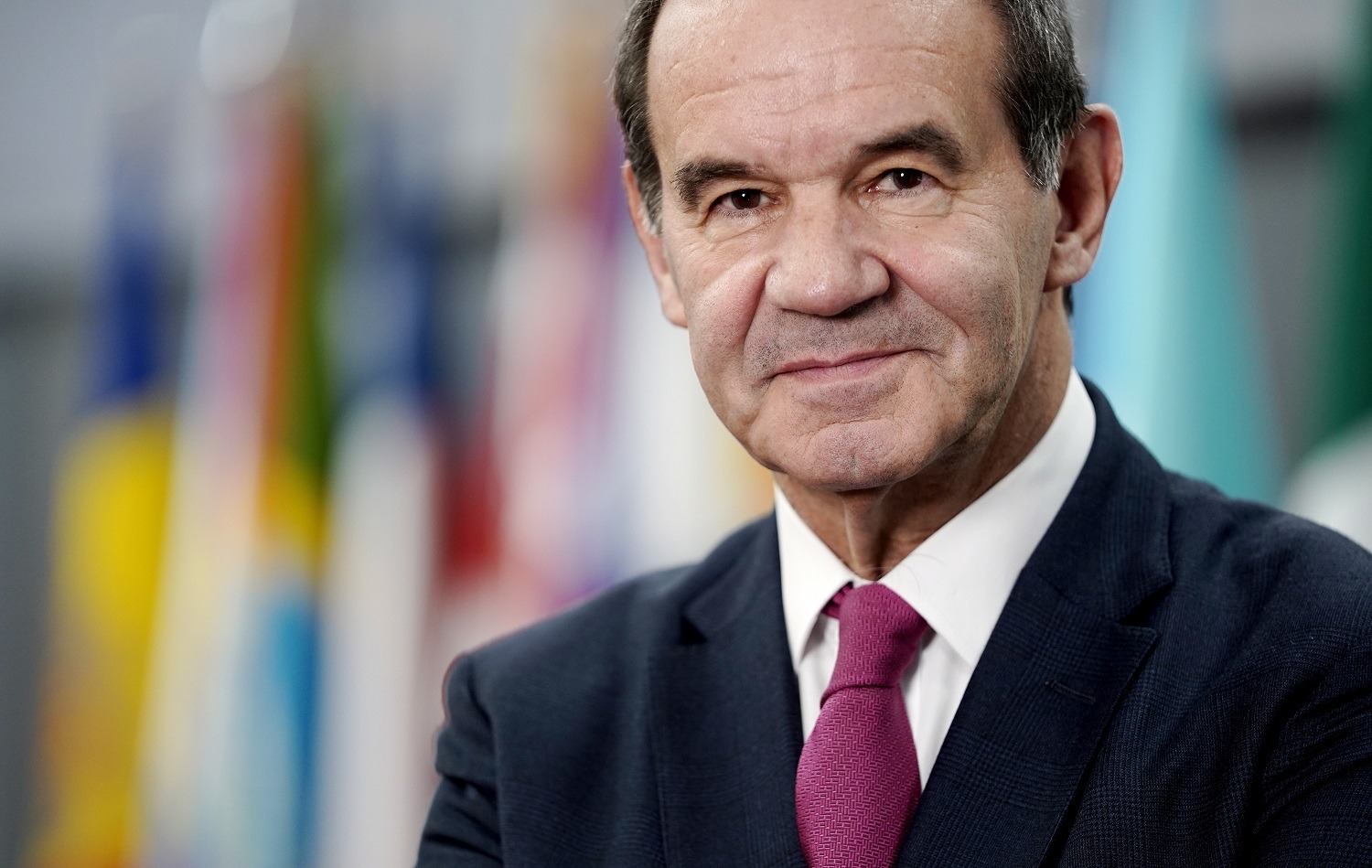 The upcoming Summit in Santo Domingo, Dominican Republic, which will take place on March 24th and 25th next year, has a packed agenda. The idea is to advance on two Charters that tackle key issues: one is digital rights, and the other is the environment. Both areas are of prime importance and must reinforce the region's commitment and leadership to them, simultaneously . Work is also being done on "international financial architecture", a subject that was already tackled in the previous Summit in Andorra, with the aim of seeing how economic recovery can be underpinned. In addition, we are also looking at the food security challenges facing the region.
Along with these questions, we should also spend time considering how to reset the relationship between Latin America and Europe, concurring with the EU Presidency to be held by Spain in the second half of next year. At the same time, the Summit will always be open to issues that the heads of State and Government wish to bring up, using a constructive dialogue, inclusive for all, non-hierarchical and consensual; principles that are intrinsic to the Ibero-American Community.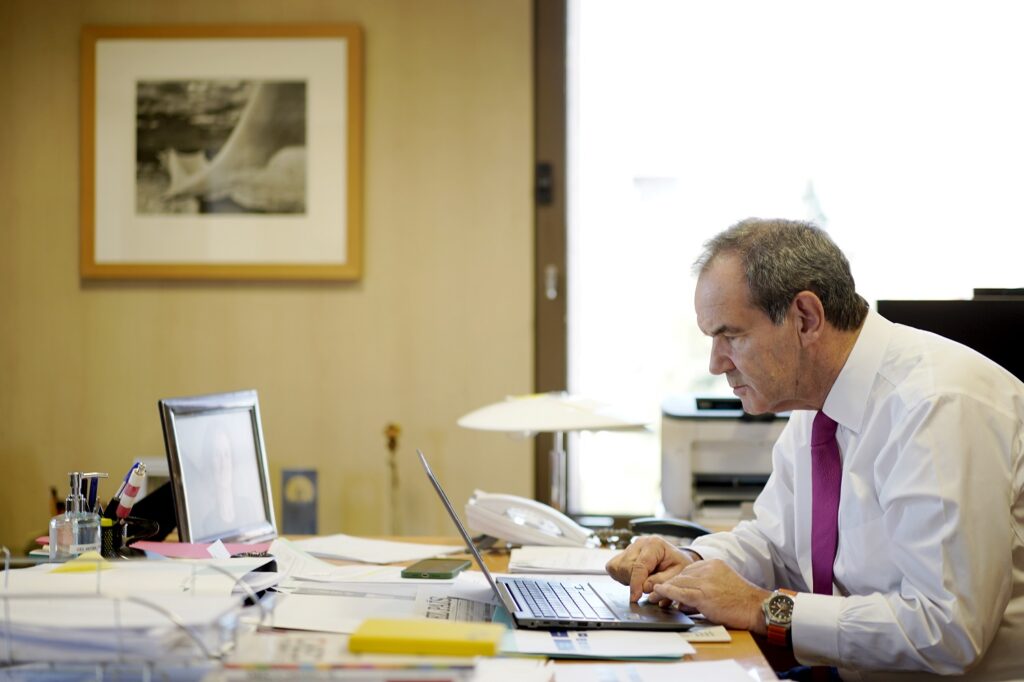 From the regulatory point of view, is the region ready to tackle the environmental challenges it faces?
The region has a large corpus of regulation to deal with environmental challenges, ranging from general impact assessments of economic activities, the existence of protected marine and land areas, to more specific matters such as waste management, plastic use and the circular economy. Naturally, there is always room for improvement and for adapting regulatory frameworks to the reality on the ground. The same can be said, for example, of the mechanisms for civic participation or the transparency with which environmental decisions are adopted.
In any event, I would like to make clear that Latin America as a region is very aware of its role in fighting climate change, not only because of the paradox of being hugely affected by its impact while bearing little responsibility for its causes, but also because without Latin America it is impossible to tackle the phenomenon on a global scale. The region has a third of the world's fresh water, an extremely high percentage of its biodiversity and a large proportion of its forests, just to mention three of the best-known aspects.
Can governments contribute to a more inclusive and sustainable recovery? 
Governments play a key role in the recovery and what it will look like. Governments are in charge of adopting public policies designed to produce this inclusive growth, and also of moulding the shape of that growth. The pandemic showed that societies need states that are strong and capable of efficient management at moments of crisis. At the same time, governments have the capacity to encourage cohesion, to articulate and unify the criteria and viewpoints of political and social players.
A country's "social capital" refers to its citizens' willingness to cooperate and to make their institutions and organizations work with each other. Societies that succeed in uniting their efforts to achieve shared goals normally have better outcomes than those which exhaust themselves in self-defeating confrontation.
How can the private sector, and particularly microfinance, help to achieve this sustainable and inclusive recovery?
Microfinance is an instrument with proven effectiveness in generating inclusive economic development, reducing poverty, and driving individual initiative and entrepreneurship. Latin America as a region has an extremely large informal economy, where access to credit is very limited, something that disproportionately impacts women more than men. Access to credit is often the factor that enables families to climb out of poverty, while the lack of it explains why families cannot put this negative situation behind them.
The productive finance model applied by the BBVA Microfinance Foundation not only gives vulnerable segments access to  financial services; it also delivers skills training and counselling as their enterprises develop. It is an initiative that deserves the highest praise, and that I wish could be replicated in public policy, one that has approached a major problem in the region in a pioneering spirit, making substantial, high-impact contributions to solve it. In summary, access to finance for excluded sectors, formalising productive activities, using instruments that bring with them digitalization and skills training for those who need them, are levers to underpin inclusive growth that open up opportunities while not leaving anyone behind.
Finally, we would like to hear about your priorities in your role at the helm of the SEGIB, in the tumultuous times in which we live, when together we must face the challenges of this new era both in the public and private sectors.
The first priority is to consolidate the Ibero-American Community, which is the result of a positive journey over time. We started with Summits, we evolved towards a Conference, and now we see ourselves as a Community. After this achievement there are initiatives to implement, among them a visionary and original regulatory structure of cooperation, institutionalizing what has been achieved through the Ibero-American Secretariat, the valuable chained sequence of public bodies, the vitality of an enormous number of organizations that are rooted in civil society, and the existence of many networks, all of which make up a rich, multi-colored fabric.
The second priority is to contribute to generating a positive narrative about the region, without concealing the problems but highlighting the many opportunities. The third is related to what I have already said: to support economic recovery in the long term, not just the short term, to support the foundations of a project that is viable in all aspects: political, economic, social and environmental. Finally, as is appropriate for an organization with members that straddle both sides of the Atlantic, it is very important that we encourage the reset of the ever-precious relationship between Latin America and Europe.